Meals so good you're guaranteed to swipe right on us! Our curated selection of nutrient-dense and satisfying food options is now just one swipe away. PLANTBAR is dedicated to changing the way people eat at work by making fresh, energizing food accessible for all. PLANTBAR Pantry consists of a mindfully selected collection of healthy options including PLANTBAR's meals, soups, snacks, desserts and more, available 24/7.
SWIPE, GRAB, AND GO!
Refreshingly Simple ✓ Risk-free and Affordable ✓ Big Impact, Low Cost ✓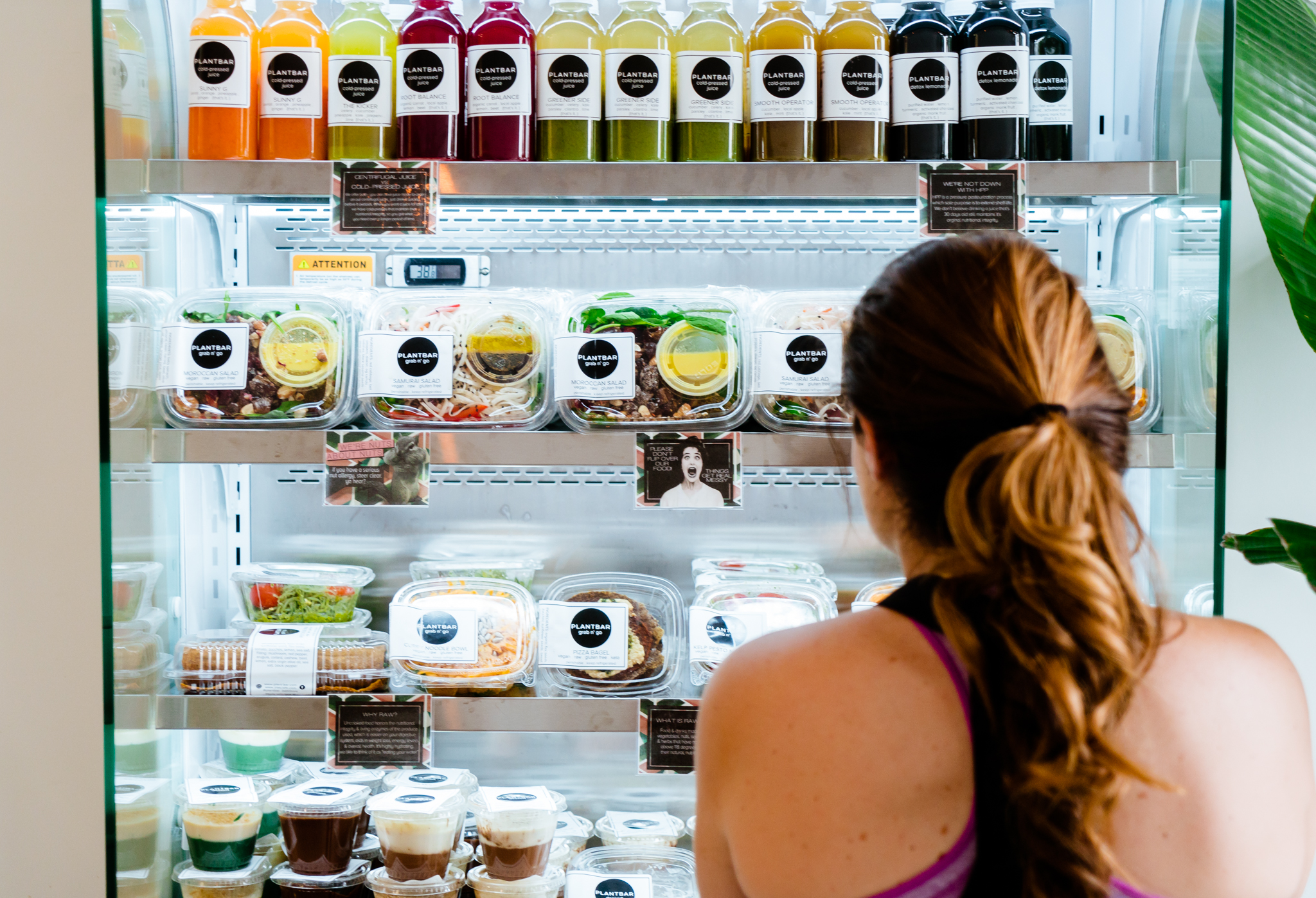 At PLANTBAR, we're changing the way people eat at work. We know there are challenges to finding fresh food. Vending ecosytems do not work for fresh food, so options are rarely healthy. Labor costs for food at retail locations are expensive, especially late at night. Cafeterias can't be open all the time, or in every building. Without a cafeteria, fresh food could be 20+ minutes away.
PLANTBAR Pantry has options for everyone. The intuitive user interface has the ability to direct customers toward items that conform to their dietary needs, including gluten-free, vegan, raw, keto, paleo, Whole30™ and more! PLANTBAR PANTRY solves these problems with fresh food accessibility. We bring curated selections of nutritious and satisfying food options to your workplace with just one swipe.
Our Pantries consists of everything from complete PLANTBAR meals, to snacks, drinks and plant-based desserts derived from the natural product industry's most trusted and admired brands.
PLANTBAR Pantry brings a curated selection of nutritious and satisfying food options to your workplace.
DROP US A LINE
Want to provide fresh meals to your workspace? Launching PLANTBAR Pantry is easy. We handle the setup, take care of the maintenance and manage the deliveries effortlessly. Month-to-month service with no contracts or long-term commitments. From Fortune 500 to non-profit, PLANTBAR Pantry will work with offices of every size and any budget. Send us your info and we'll take care of the rest.